Australia Head coach McDonald 'surprised' at how aggressive England was against Boland at Edgbaston in 1st match of Ashes.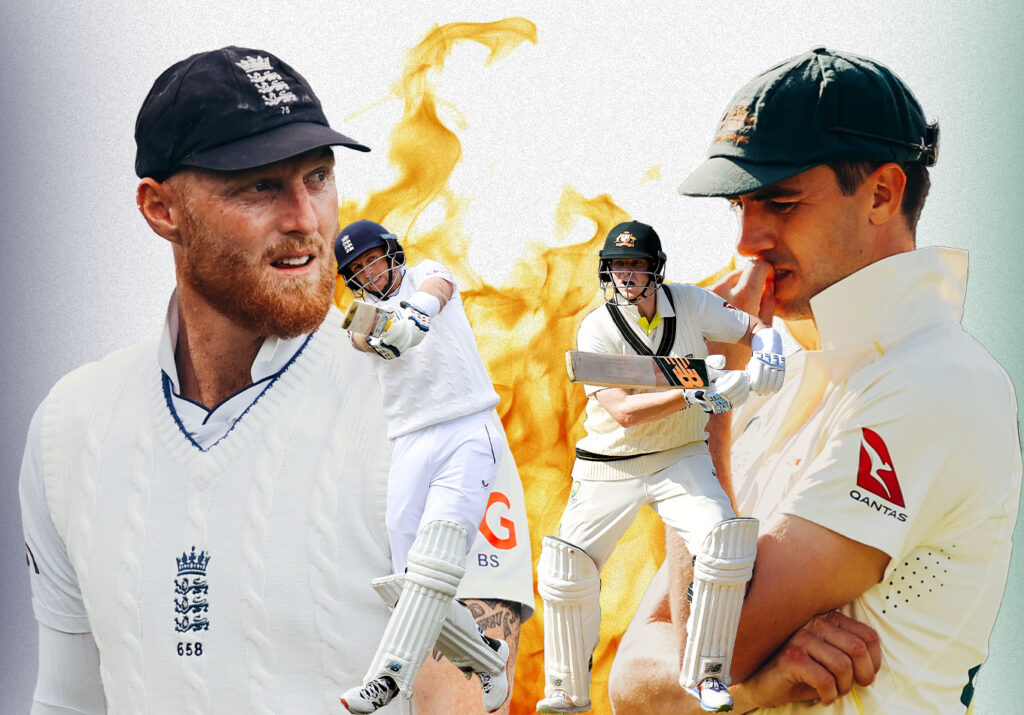 After being taken for over six an over at Edgbaston, Scott Boland's place in Australia's side is likely to be called into question for the second Test at Lord's.
Head coach Andrew McDonald said that he was surprised by how aggressive England's hitters were against Boland, who allowed 147 from 26 overs across two innings, his highest economy rate in a first-class match in which he bowled at least 20 overs by a long shot.
"We'd seen how they go about it, and they're very aggressive," McDonald added. "But I think Scott Boland's match-up surprised us with how aggressive they were against Scott." So that's something we can look into and come up with better solutions for."
Boland did remove Zak Crawley twice in the game and looked dangerous under dark skies on the third evening, but he was generally ignored for the first time in his Test career.
Also Read: https://thekheltimes.com/zaka-ashraf-not-happy-with-hybrid-asia-cup-model-but-will-honour-the-commitment/
Mitchell Starc, who was benched in the first Test in favour of Josh Hazlewood, may be a clean swap for Boland, assuming Hazlewood recovers well from his comeback to the format.
McDonald stated that, with perspective on how the conditions played out at Edgbaston, where the pitch was mostly flat and slow, Starc may have had an impact.
"I think the line and length potentially over left-arm swing, and we didn't feel like we had swinging conditions here," he explained. "It's really down to gut instinct when it comes to selection, and it can be critiqued in any way you want."
"We believe that, looking back, Mitch could have played a role, there's no doubt about it." But we thought that by going into the game with all of the knowledge we had, we made the greatest option.
"We took Starcy on that journey, and he understands that there are four more Test matches ahead of him, and he has a pivotal role to play in that."
One of the unintended consequences of England playing at such a quick pace was that the fast bowlers did not put in tremendous workloads at Edgbaston. Captain Pat Cummins bowled the most (32.2 overs), while Hazlewood added 25 to Boland's 26. Cameron Green, the allrounder, only bowled eight overs.
McDonald stated that there was a plan in place for which bowlers would suit which venues, but that it could also be altered on the fly.
"Our bowlers probably didn't bowl as many overs as we probably expected in this Test match," he remarked. "There's a longer turnaround, so you can make a pencil plan, but in reality, you see how they pull up, what the conditions are when we get to Lord's, and you make a decision based on what's in front of you." The problem is that we have a lot of depth in quick bowling, which is one of our biggest strengths."
During the first Test, Australia played a largely defensive game, using three or four sweepers for long periods of time and sometimes simply a slip and a gully. It was a method that was noted prior to the series but came under scrutiny, which would have certainly worsened if Cummins and Nathan Lyon had not forged their match-winning stand. McDonald, on the other hand, was not going to be pulled into assessing one team's approach over another.
"I think it should be more of a celebration," he suggested. "Two styles collide to produce a Test match like that." We'll go about it our way, England will go about it their way, and we'll see what happens at the end of the series.
"We can tell by the way we play. I've stated over the previous 12-18 months that the path we take is very clear, and we believe we have some excellent qualities in that regard."