Indian wrestler Vinesh Phogat, in response to Yogeshwar Dutt's statements, accused him of being a spineless lackey of outgoing WFI president Brij Bhushan Sharan Singh.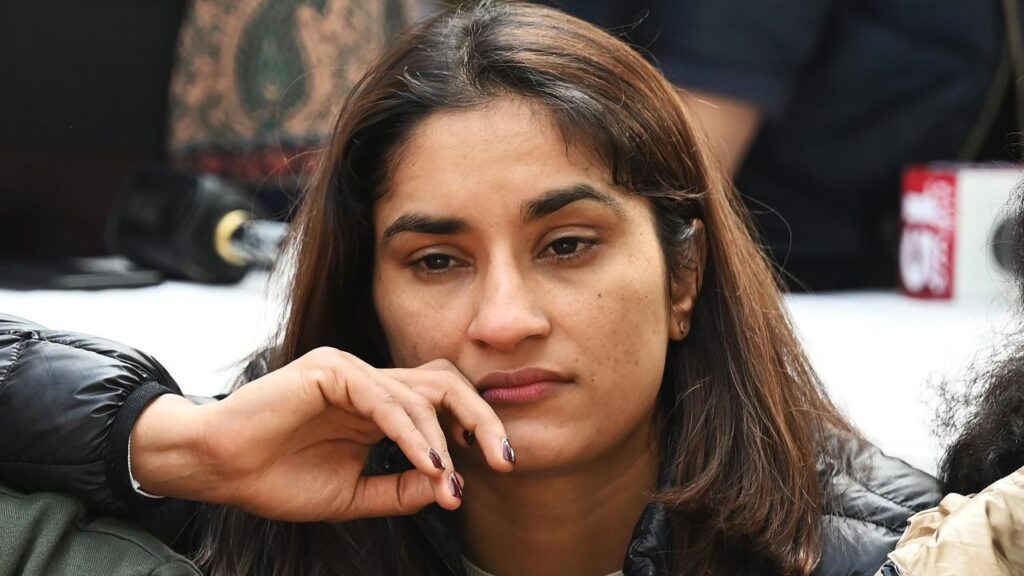 Vinesh Phogat
Indian wrestler Vinesh Phogat, in response to Yogeshwar Dutt's statements, called him a spineless lackey of outgoing WFI president Brij Bhushan Sharan Singh. Her scathing attack came hours after the London Olympic medallist questioned the exemption granted to her and five others from the Asian Games and World Championships trials.
Phogat also alleged that Dutt had laughed off the sexual harassment complaints against the WFI chief during the oversight panel hearings where he told one of the women wrestlers that "such things happen".
"The whole wrestling world understood that Yogeshwar was eating leftover from Brij Bhushan's plate. If anyone raises voice against injustice in the society, then Yogeshwar definitely vomits," Vinesh wrote on her official twitter page.
Vinesh Phogat, a double Asian Games and triple Commonwealth Games gold medallist further called Dutt a Brij Bhushan lackey and someone who has betrayed his own fraternity.
"Wrestling world will always remember you for licking the feet of Brij Bhushan. As long as a Jaichand like Yogeshwar remains in wrestling, surely the spirits of the oppressors will remain high," she wrote in a reference to Kanauj King Jaichand, who is historically remembered for conspiring with Muhammad of Ghor to defeat Prithviraj Chauhan.
Vinesh Phogat also levelled allegations of deplorable behavior towards female wrestlers against Dutt. She stated that Dutt tried to mentally disintegrate the complainants during the hearings.
"When I heard Yogeshwar Dutt's ugly laugh, it stuck in my mind. He was a part of both the committees, formed to probe allegations (by wrestlers). When women wrestlers were narrating their ordeals in front of the committee members, he used to laugh.
"When two female wrestlers came out to drink water, he followed them and said nothing will happen to Brij Bhushan. Go and resume your practice," she remarked.
Vinesh Phogat also accused Dutt of asking female wrestlers to drop charges against Singh and revealing the names of the women complainants to Singh and the media. She claimed that Dutt called the wrestlers' families and asked them to keep their daughters under control.
She went on to state that Dutt hasn't been able to win any election because he is a traitor and a "poisonous snake".
"Because of betraying the society, you have fallen on your face twice in the elections. And I challenge that you will never win an election in your life, because the society is always careful of poisonous snakes and never lets it set foot."
Vinesh Phogat concluded the statement with a warning to Dutt stressing that women wrestlers can't be defeated by "an insensitive person" like him.
"Don't apply force to break women wrestlers' resolve, they have very strong intent. You might end up with a broken back. You have already put your spine in Brij Bhushan's feet. You are very insensitive person, who is flattering a tyrant," she said.
---
Also Read: IOC condemns 'threatening language' used by IBA chief, says it can exercise legal rights
---