Match officials reported his action after USA's opening game against West Indies.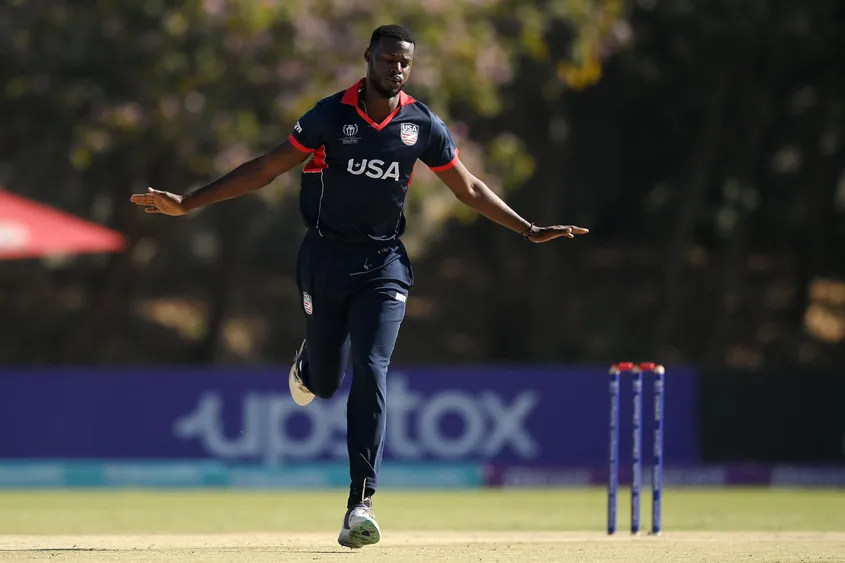 The ICC's event panel determined Kyle Phillip's bowling motion to be improper, and he has been suspended from bowling in international cricket with immediate effect.
After the USA's June 18 play in Harare against the West Indies in the first World Cup qualifier, the match officials reported Phillip's behaviour. Phillip's final stats in USA's 39-run loss were 3 for 56. He participated in the match against Nepal on January 20 as well, but Ali Khan, the team's spearhead, returned for the match against the Netherlands after serving a two-match suspension for violating the ICC code of conduct.
Also Read: https://thekheltimes.com/will-australia-bring-in-starc-for-boland-at-lords-against-england-in-ashes/
The event panel watched the video of Phillip's action and determined it to be illegal. As a result, they suspended Phillip in accordance with Article 6.7 of the ICC's rules for the review of questionable bowling actions.
Until Phillip submits to a reevaluation of his behaviour and has it cleared, his suspension will stay in effect.
Phillip, 26, has participated in five ODIs for the United States, recording six wickets at an average of 40.83 and a 6.04 economy rate.