Olympic medallist Bajrang Punia on Saturday told IANS that there will be no protest on Sunday as the wrestlers have trust in the government.
"We will wait for the time given to us. This month's time we will wait and then decide what to do next. We have full faith, trust in our government that justice will be done. No protest is taking place tomorrow," Bajrang cleared.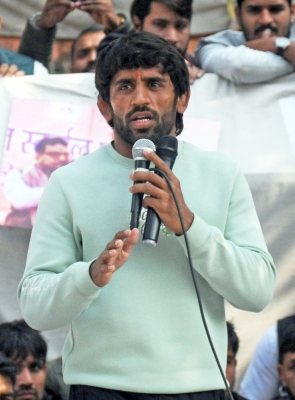 Earlier, sources told the agency that the wrestlers are unhappy with the outcome of the meeting that took place with the Union Sports Minister and they will re-start their protest.
Even sources said the grapplers are scared and thinking of leaving the country.
Also Read: Players are being harassed': Top Indian wrestler protest against WFI at Jantar Mantar