Heads of the Indian, Sri Lankan, Bangladeshi and Afghanistan boards will meet in Ahmedabad but a final decision on Asia Cup will be taken only after consultation with the PCB.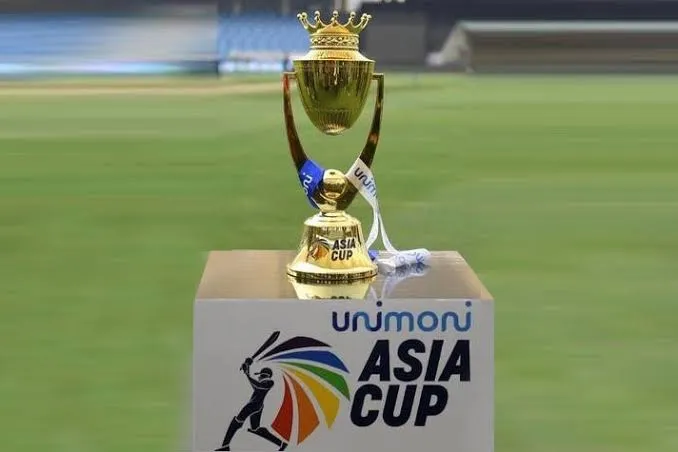 In what location will the Men's Asia Cup be held? Even so, will it be played? The heads of the Indian (BCCI), Bangladeshi (BCB), Sri Lankan (SLC), and Afghani (ACB) cricket boards will gather informally to discuss these issues on May 28 in Ahmedabad while the IPL final is being played.
Pakistan is hosting The Asia Cup this year; however, since India has decided against attending, the Asian Cricket Council (ACC) has been considering alternatives. Recently, the PCB proposed a hybrid host format for the six-team competition, with four of the tournament's 13 games taking place in Pakistan. The remainder, including the conclusion, would take place abroad. However, in negotiations with the PCB, the ACC has yet to make a final decision.
It is understood that Pakistan does not anticipate any significant opposition to the hybrid approach. Where India and their opponents would be based in the last remaining detail. Sri Lanka or the United Arab Emirates are the options.
Also Read: https://thekheltimes.com/australia-confident-in-josh-hazlewoods-fitness-despite-side-soreness/
The six teams competing in the 2023 Asia Cup are Pakistan, the hosts, Afghanistan, Bangladesh, Sri Lanka, and Nepal. At least four boards were contacted by ESPNcricnfo to see if there was agreement on implementing the hybrid approach suggested by PCB. Still, all four responded that a decision had yet to be made.
The BCB, SLC, and ACB presidents will attend the IPL final in Ahmedabad, according to BCCI secretary Jay Shah, who is also the president of the ACC. We will have negotiations with them to outline the future course of action about the Asia Cup 2023, Shah stated.
Officials at the Sunday meeting have made it clear that the ACC will only decide on the Asia Cup after consulting with the PCB. The ACC meeting's next date has yet to be determined.