Preity Zinta: From Bollywood to the pitch – Preity Zinta has been ruling not just the silver screen but also the cricket field as she co-owns Punjab Kings (formerly known as Kings XI Punjab) since the very first season of IPL in 2008.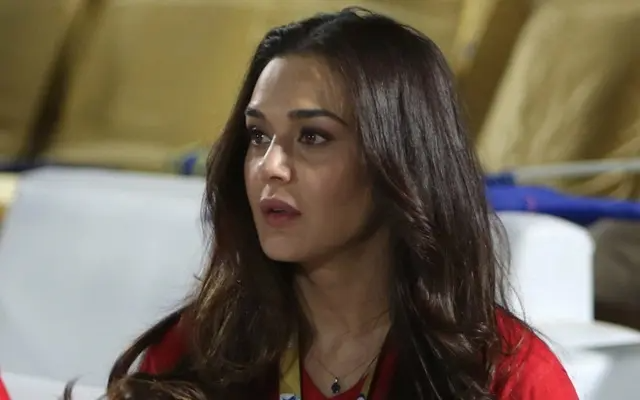 The Indian Premier League is the most entertaining sporting event in the world because it brings together the two most popular industries in India, cricket and Bollywood. Many of the IPL franchises are owned by Bollywood superstars who are known to have fun with the team while away from the field.
One of the most popular IPL holders is actress Preity Zinta, owner of Punjab Kings (formerly Kings XI Punjab). Recently, the actor announced the incident when IPL had to make 120 aloo paratha for his team as per his promise during the 2009 season.
Preity Zinta Said:
"For the first time I know how much the boys eat, we live in South Africa and the parathas don't work well. Then I said to them, 'I'm going to teach them how to make all the parathas.' The boys asked if I could make all the parathas for them. I told them if they win the next competition they will make aloo paratha. They won. Then I made 120 aloo paratha. After that, I stopped making aloo parathas," Zinta joked on Star Sports.
Their best performance came in 2014, when they finished the tournament and lost to the Kolkata Knights in the final.
PBKS suffer a crushing 57-run defeat to LSG in their latest IPL 2023 match
Meanwhile, PBKS is sixth in the IPL 2023 standings with four wins in eight matches. In their last match against the Lucknow super giants, Punjab leaked the second highest total in IPL history, with LSG taking the lead with a match rate of 257/5.
Also Read: Cricket Scotland Appoints Pete Fitzboyden as Interim Chief Executive to Tackle Racism Issues in 2023
In response, the PBKS batsmen showed great enthusiasm but split to 201 points in 19.5 overs, giving LSG a 56-run victory. They will then face the Chennai Super Kings at MA Chidambaram Stadium in Chennai on Sunday, April 30.
---
Read all the Latest News, Cricket News, Motor Sports News, Indian Sports News and Basketball News here. Follow us on Facebook, Twitter and Instagram.
---