Shreyas Iyer has told BCCI medical staff that he wants to explore other options for his back issues before taking a final call on surgery.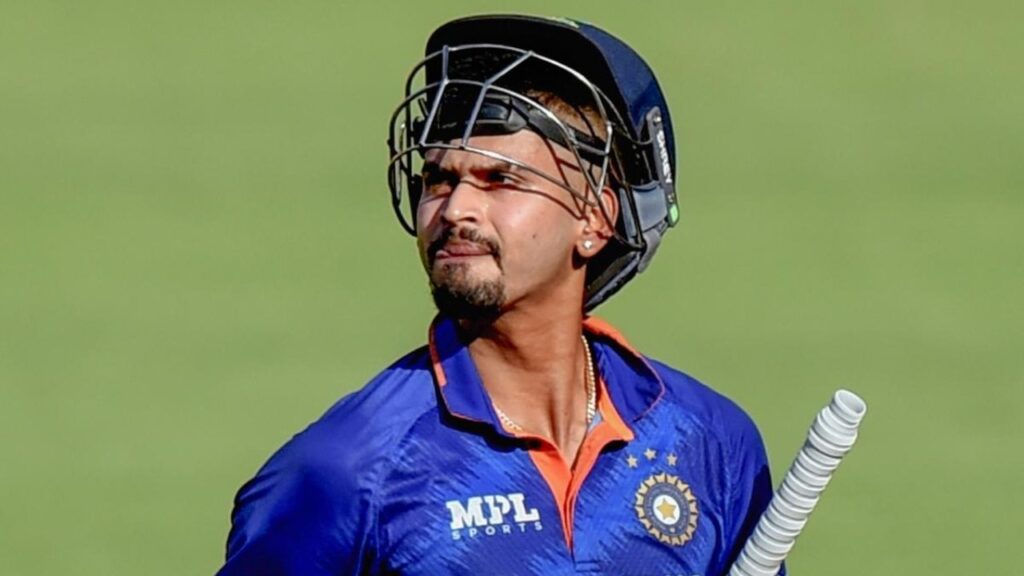 Shreyas Iyer, captain of the Kolkata Knight Riders, is a doubtful starter for at least the first half of the IPL 2023. While Iyer has opted out of surgery for a reoccurring lower-back problem, he has been urged to relax as he continues his recovery. His injury prompted him to withdraw from the final Test of the Border-Gavaskar Trophy before keeping him out of the ODI series against Australia.
No specific return date has been set for Iyer, who will continue to be monitored by the BCCI's medical experts at the National Cricket Academy in Bengaluru shortly. The Knight Riders, on the other hand, have kept hope and anticipate their captain to return before the midway point of the IPL.
It is revealed that Shreyas Iyer's problems stem from a bulge in one of his spine's discs, resulting in an impinged nerve. The nerve goes down the right leg, causing shooting pain in Shreyas Iyer's calf, exacerbated by movement difficulties. It is said that Iyer has recently received six injections to numb the discomfort in his back.
Also read: https://thekheltimes.com/shahnawaz-dahani-returns-for-pakistan-a-tour-of-zimbabwe/
Shreyas Iyer, 28, first felt pain in his lower back in December following his Bangladesh tour. He was then overlooked for the home ODI series against New Zealand and the first Test against Australia.
He returned to the Australia series for the second and third Tests. Nevertheless, the back discomfort reappeared during the last Test in Ahmedabad. After fielding for the first two days, Iyer did not bat in India's lone innings.
Iyer returned home and saw a spine surgeon in Mumbai. He was given two options: rest, rehab, and waiting for the discomfort to disappear before starting strength and conditioning and mobility workouts. If that fails, go to the second option: surgery. The BCCI medical staff is said to have sought a second opinion from a London-based physician who performed Hardik Pandya's back surgery. The London specialist also advised sticking with the original option.
Shreyas Iyer has advised the BCCI medical staff to consider all possibilities before surgery. He has also received full support from the Knight Riders administration, who assisted him in contacting an Ayurvedic specialist for non-invasive alternative therapy.
Who can be the interim captain of KKR?
The Knight Riders' management has begun considering options without stand-in captain Iyer. Sunil Narine and Nitish Rana are considered frontrunners. However, Knight Riders are debating who would be a better complete package: manager, good communicator, leading team-mates and getting the best out of them under pressure in a match situation.
Narine, the franchise's top player since joining in 2012, recently guided Abu Dhabi Knight Riders in the maiden season of the ILT20 in the UAE. Narine, the captain, had a challenging run with a single win and eight defeats as Knight Riders finished last in the six-team event.
Rana has captained Delhi in 12 T20s in the Syed Mushtaq Ali Trophy, winning eight and losing four.