Disagreement revolves around the nominees that make up the PCB board which plays a role in deciding the chairman.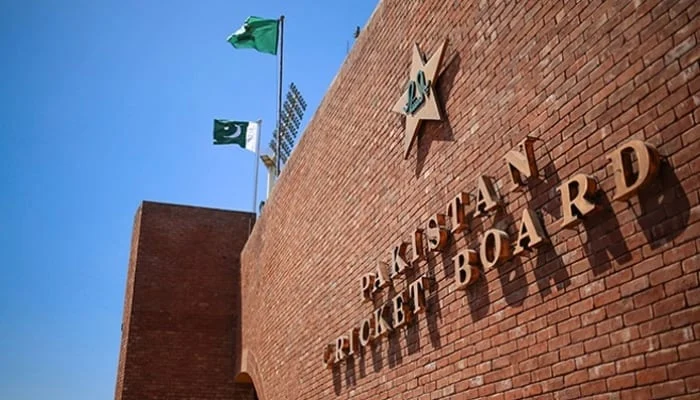 The High Court of Balochistan issued a stay order against it, delaying the poll to choose the new chairman of the Pakistan Cricket Board until July 17.
The PCB's governing board, which has a significant influence in choosing the new chair, was allegedly constituted in contravention of the 2014 constitution, according to a complaint before the court. The Court did not hear the PCB's arguments and sent letters to all parties involved inviting them to the upcoming meeting.
A number of writ applications were filed in several Pakistani courts on Monday morning, 24 hours before the election that might have resulted in Zaka Ashraf becoming Pakistan Cricket Board chairman, to suspend the entire process. At least three petitions have been accepted by the Lahore High Court, who combined them into one hearing and continued them till Tuesday.
Also Read: https://thekheltimes.com/ecclestone-the-benchmark-for-england-but-gardner-turns-test-towards-australia/
Ten people make up the board of the PCB: two members selected by the prime minister, four regional representatives, four service representatives, and four regional representatives. These participants would then vote to elect the new chairman. Historically, the chairman of the PCB board of governors is chosen by the Prime Minister and serves a three-year tenure. Ashraf was the clear favourite.
The most recent leader of the PCB, Najam Sethi, was entrusted with restoring the 2014 constitution although his position was only temporary. He collaborated with a management committee, and it is they who have filed a lawsuit to challenge the election results. They maintained that the PCB board had been inappropriately constituted and that Sethi's list of nominees had been rejected.
Lahore, Karachi, Peshawar, and Rawalpindi were on Sethi's list but weren't included in the schedule. They were rejected by Ahmed Shehzad Farooq Rana, the acting chairman and election commissioner for the PCB, and were replaced by representatives from Larkana, Dera Murad Jamali, Bahawalpur, and Hyderabad. The dispute has been brought before the court due to this difference of view.
These proceedings are a flashback to Sethi's legal offensive against Ashraf in 2013 and 2014. The PCB chairmanship was the subject of a drawn-out contest between the two, with the leadership changing hands multiple times. Despite winning in court, Ashraf was deposed by the previous prime minister, Nawaz Sharif, which allowed Sethi to seize power.