Australia batter David Warner also sees 2024 T20 World Cup as his swansong from all international cricket.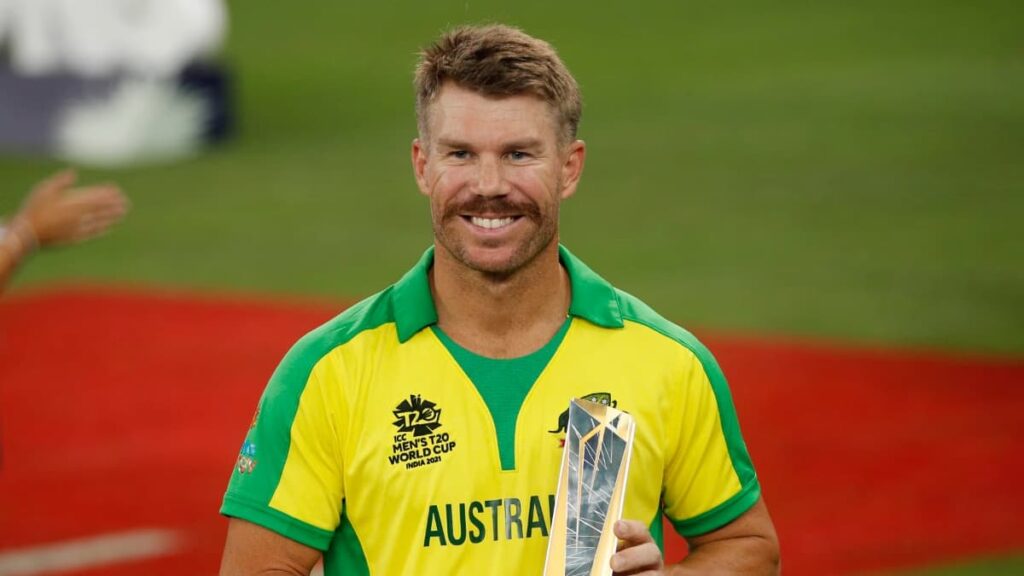 The New Year's Test against Pakistan at the SCG is where David Warner intends to say his final goodbye to Test cricket. Warner hopes the 2024 T20 World Cup will be his final game playing for Australia, so that will be one step on the road to his complete retirement from international competition.
Given his recent Test performance, it is not assured that Warner advances to the Sydney Test. It becomes even more difficult because of the abundance of cricket between now and then, particularly for an all-format opener. However, it effectively implies that David Warner may not play another Test away from home after these Ashes.
David Warner is preparing for what might be up to six Test matches in the next eight weeks, including the World Test Championship (WTC) final against India next week and the Ashes immediately after. His recent Test performance has been subpar, which was made worse by an elbow fracture that prevented him from playing in Australia's second Test match in India.
"I've always said the [2024 T20] World Cup will be my final game, but I think I probably owe it to myself and my family," Warner stated prior to a training session in Beckenham in the run-up to the WTC final. "I can state with certainty that I won't be playing that West Indies [Test] series if I can get runs here and keep playing back in Australia. If I make it through this and the Pakistan series, I will undoubtedly finish the race at that point.
At the MCG last summer, David Warner played his 100th Test against South Africa, illuminating the Boxing Day Test with a double-hundred. Ricky Ponting declared in March that David Warner should use the double-hundred as his final opportunity to play red-ball cricket.
His first hundred since January 2020 was that one. The problem has gotten worse since the beginning of 2022: he's been averaging 26 since then with only two fifties and a hundred in his previous 24 innings.
For me, every game has always been treated as if it were my last, David Warner remarked. "That's how I play cricket. I like being with the guys, I love being on the team, and I aim to be the group's source of enthusiasm. To get there, I just want to keep putting up my best effort.
Also Read: https://thekheltimes.com/ms-dhoni-undergoes-knee-surgery-in-mumbai/
However, the quantity of cricket Australia is expected to play up to that moment will play a role in how far Warner advances. Prior to the 50-over World Cup, Australia had white-ball obligations in South Africa and India following the English summer. They continue on to play a T20I series against India right after the competition.
The schedule "looked very daunting going back a year," Warner remarked. "Whether or not you play this Test before this series, considering that there is also a World Cup and South Africa is also on the schedule. After the World Cup in India, there will be cricket. It will be demanding leading up to a home summer, and I believe the boys have been receiving fair treatment from the selectors who have talked to them about the series we take such pride in. The major one is the World Cup, followed by the Ashes and this [WTC] championship.
"We have to be moving about for us. For us to win, the older players need to put our hands up, take lots of wickets, and score a lot of runs. Whatever the team faces in the future, we will be able to handle it if we can control that and do that.
If David Warner does make it to his final Test, he will have to focus on getting ready for the T20 World Cup, which will be held in the USA and West Indies in the middle of the next year. In order to do that, he can start searching for different franchise opportunities in February.
"I want to participate in the 2024 World Cup; it's on my mind occasionally. Before that, there will be plenty of cricket. Then, I believe it stops in February. For me, I need to play in the IPL and a few other franchise competitions before I can settle into that groove in June. There will be some cricket to play nearby.