Vladimir Guerrero Jr. suffered a minor injury running the bases Friday, to miss World Baseball Classic 2023.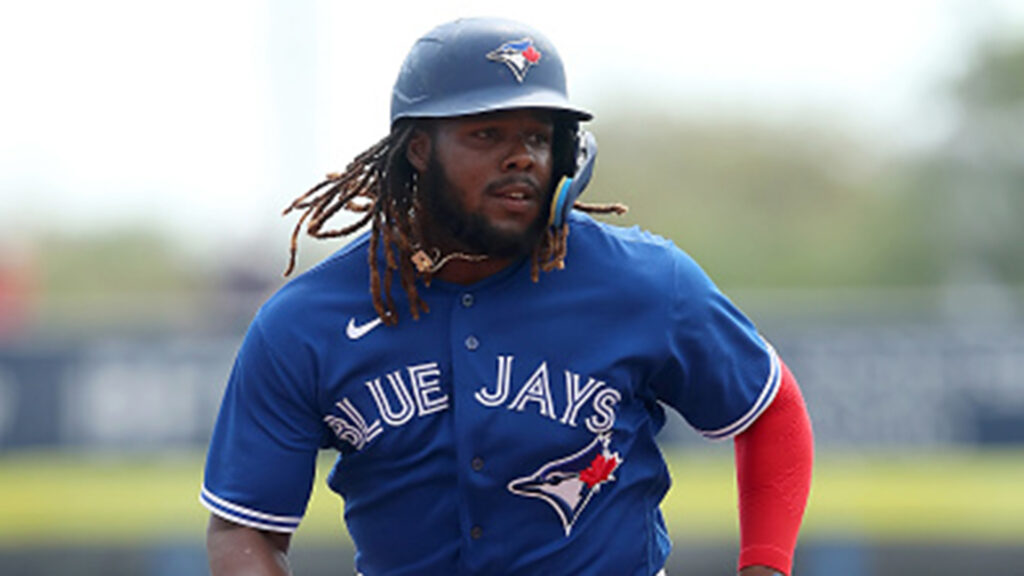 The Toronto Blue Jays said Saturday that first baseman Vladimir Guerrero Jr. is day-to-day after injuring his right knee while racing the bases in Friday's spring training game. The results of the tests revealed very minimal irritation and no structural damage. "We're being cautious at this point in camp," manager John Schneider told Sportsnet on Saturday.
Vladimir Guerrero Jr. will, however, miss the World Baseball Classic due to his injury. On Sunday, he was supposed to depart the Blue Jays and join the Dominican Republic team in Miami. Nelson Cruz, the GM of the Dominican Republic team, said Guerrero would miss the World Baseball Classic on Saturday. The Blue Jays have also confirmed the news. The injury is as follows:
Vlad Jr. was the Dominican Republic's only natural first baseman on a loaded WBC roster. Robinson Canó has been playing first base recently and might fill in for Guerrero. Carlos Santana of the Pittsburgh Pirates and unsigned free agent Miguel Sanó are the first basemen who might be added to the squad.
Guerrero, who turns 24 later this month, is 3-for-10 with two home runs this spring. In 2022, he hit.274/.339/.480 with 32 home runs, which was excellent and a step back from his MVP runner-up effort in 2021. The Blue Jays should be cautious with their franchise player, with Opening Day less than four weeks away.
The Blue Jays finished 92-70 last season but were swept by the Seattle Mariners in the Wild Card Series. This summer, Toronto brought in Chris Bassitt, Brandon Belt, Kevin Kiermaier, Daulton Varsho, and others in an attempt to win the AL East for the first time since 2015.
Even without Guerrero, the Dominican Republic can field a strong lineup that includes Rafael Devers, Manny Machado, Julio Rodriguez, Juan Soto, and other MLB All-Stars.