The young fireballer of the Philadelphia Phillies is undergoing some tests on his throwing elbow.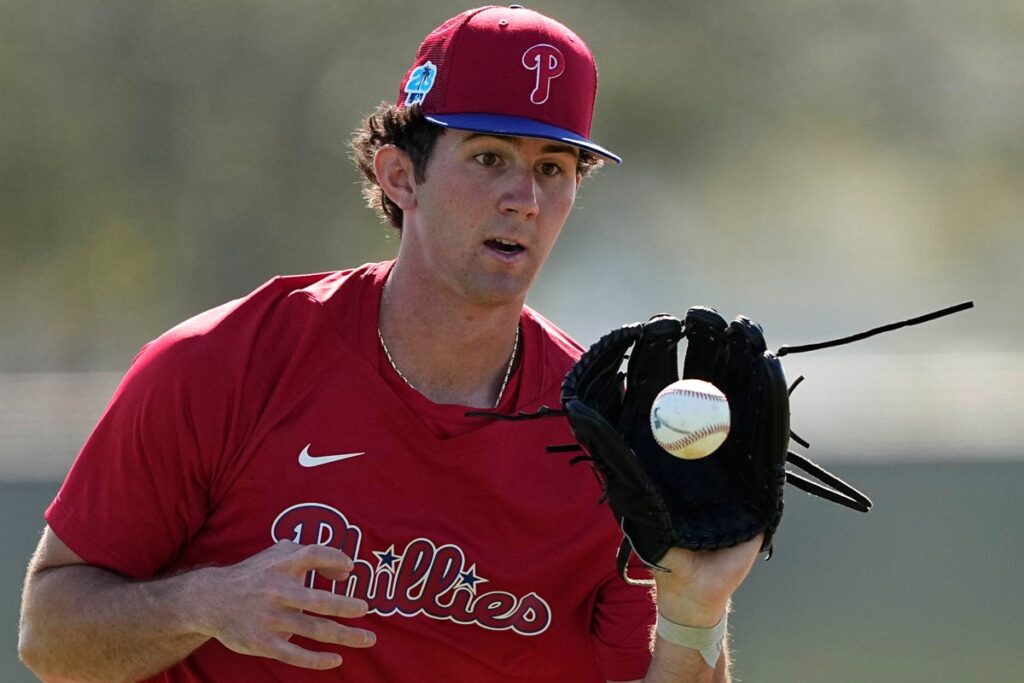 Manager Rob Thompson informed reporters (Scott Lauber) Friday that Philadelphia Phillies right-handed pitching prospect Andrew Painter has a tender right elbow and is undergoing tests. An MRI is most certainly involved, and there will most likely be updated on Saturday. Painter, the Philadelphia Phillies, and everyone else must wait until then.
Painter is a high prospect in baseball (14th overall), a top pitching prospect (No. 3), and the Phillies' top prospect. 
Painter, a 6-foot-7 righty, was selected in the first round by the Philadelphia Phillies in 2021. Since then, he's risen the ranks, culminating last season with five starts in Double-A. In 103 innings, he had a 1.56 ERA with a 6.20 strikeout-to-walk ratio. Painter's arsenal includes an upper-90s fastball that can reach 100 mph, two breaking balls, and a changeup. He's also shown outstanding control, walking approximately two hitters per nine innings last season, including just two in 28 at Double-A.
Painter should make his big-league debut in 2023, possibly sooner than planned and might provide the National League champs with another starting pitcher.
Painter had a 2.54 ERA, 0.95 WHIP, and 37 strikeouts against two walks in 28 1/3 innings in five Double-A starts in 2022. The Painter was never going to break camp with the Phillies anyway, given that he's only 19 and has only five starts above Class A. The season's early months would almost certainly be spent gaining additional experience versus upper-level minor-league players as the Phillies kept an eye on his innings.
But you never know. There's always the possibility that teams will surprise us and get aggressive with talented young players. But, any setback with the elbow will eliminate that possibility.
Even without Painter, the Phillies have a formidable starting rotation with Aaron Nola, Zack Wheeler, Ranger Suárez, Taijuan Walker, and someone like Bailey Falter in the fifth place. If Painter's elbow checks out Fine in the short term and he shows growth in the early months of the regular season, he may be called up to take over the fifth place in what could be one of the strongest rotations in baseball.