After recovering from an ankle injury, Neymar returns to participate for Brazil in their World Cup last-16 match against South Korea on Monday at Stadium 974, according to coach Tite.
Neymar sustained the injury in Brazil's opening 2-0 victory against Serbia, and he is now ineligible for the team's last two group-stage matches against Switzerland and Cameroon.
The medical staff also gave full-back Danilo the all-clear to play against South Korea. Tite stated at a press conference on Sunday that Neymar will play if he appeared sharp throughout practise.
However, Tite's rival Paulo Bento did not hold back when he stated that the South Koreans would be very glad if Neymar was not playing for Brazil on Monday.
Also read: FIFA World Cup 2022: Australia "similar to Poland", says Argentina midfielder Rodrigo De Paul ahead of their clash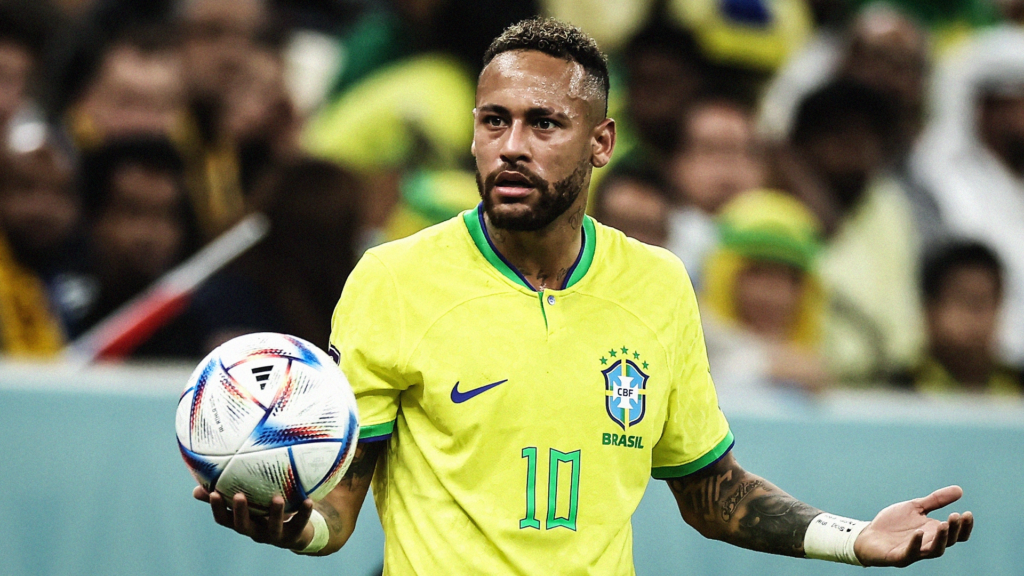 "We would be hypocrites if we said we'd prefer playing with Neymar. That's a lie," Bento said. "We would prefer he wouldn't be in the field of play."
Neymar Returns to training ahead of the Clash
Neymar's right foot has given him a lot of trouble, and he had surgery for a fractured metatarsal four years ago. Before Tite took control of the microphone at the news conference, Thiago Silva was asked if Neymar will play. He responded "yes," and the news of his return to the starting lineup followed. Thus, Neymar returns to the squad and is expected to shine against South Korea.
It will be highly appreciated in a team that is struggling with fitness after Alex Sandro injured his hip against the Swiss. On Saturday, it was determined that Alex Telles and forward Gabriel Jesus, who had a knee injury against Cameroon, would not be able to continue in the competition.
South Korea had been referred to as the "Son Heung-min team" prior to this World Cup. Their hopes this year, as a squad that is not quite comparable to the co-hosts from 2002 who advanced to the semifinal, mostly depended on their talisman, who sustained an eye socket injury and was in a race against time to be ready for the opening match.
Son played even though he was recovering and not at his best, but his team played good football with a well-organized defence and plenty of play patterns to spark attacks. They were undoubtedly the best squad in their group, which also included Ghana, Uruguay, and Portugal, but they still needed a last-second victory and favourable results elsewhere to guarantee their position in the knockout round.
Meeting the tournament favourites Brazil is the prize for such tenacity and resolve. As if the match needed any more help in favour of the Selecao, head coach Tite has announced that star player Neymar Jr. will play again after recovering from an ankle injury.
Before their vital round of 16 match against South Korea, Brazilian icon Zico stated that the team misses Neymar while he is off the field. Brazil won Group G to advance to the knockout rounds of the Qatar 2022 FIFA World Cup.
Zico claimed in an interview with FIFA+ that while Brazil does not overly rely on Neymar while he plays, they do miss him when he is off the field.
"This dependence has no longer been evident when Neymar plays, provided he's on the pitch. It's different when he's out. When he's on the pitch, all eyes are on him, which opens up space for others, giving them more chance to get the job done. When he's not on the pitch, every player has to find a way to win the game. People think it's the same thing, but it's not," said Zico.