NBA: Joel Embiid, one of the best runner up for the NBA most Valuable Player award, and he also added 38 points in a narrow road win.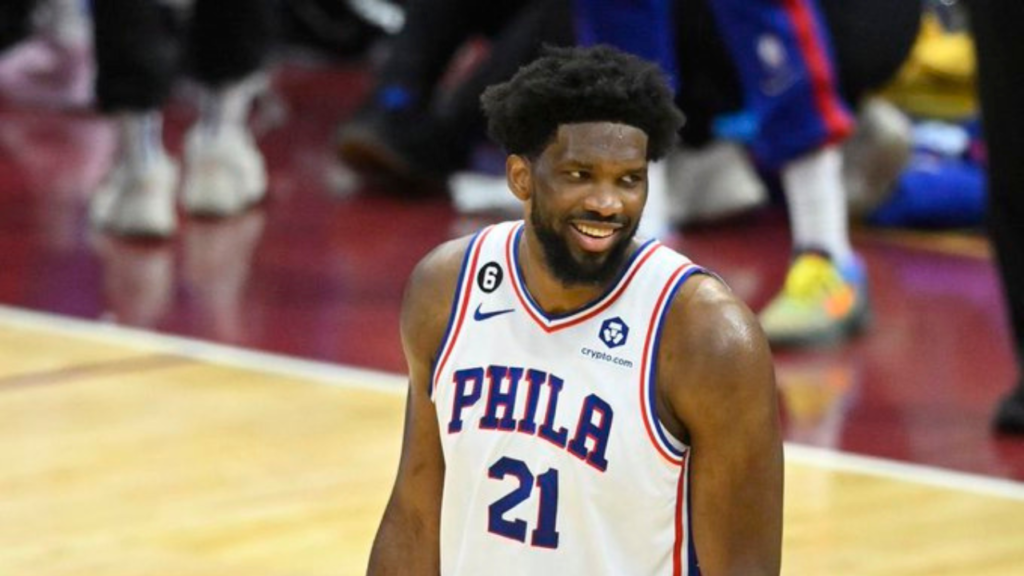 ---
Final Score Thread: Joel Embiid, the best runner up for the NBA valuable Player award.
---
Joel Embiid maintained his dominating goal streak as the Philadelphia 76ers extended their winning streak to seven games with a 121-82 win over the Charlotte Hornets on Friday.
Joel Embiid, one of the favorites for the NBA Most Valuable Player award, added 38 points in a narrow road win.
The 76ers star averaged 35 points in March and has scored 31 or more points in eight games this month.
Joel Embiid's latest numbers are 16 of 21 shooting, 13 rebounds, and 5 assists.
---
---
"Home or road, it doesn't matter," Joel Embiid said after the game. "We know what it takes to attack and defend, and everyone is doing their job…we did it as a team tonight." night off, but the Sixers still have too much firepower and defensive skills for the lowest-ranked Charlotte team in the Eastern Conference.
Tobias Harris had 18 points and Tyrese Maxey had 13.
Although the victory was one-sided, Sixers coach Doc Rivers is happy to have his team is healthy.
"It was great to finish the game and be healthy," said Rivers, who was also pleased with the Sixers' relentless performance.
"It shows that we are focused and that we are going to show up and play," he said.
"There's no guarantee how you're going to play every night, but there's guarantee how you'll show up -we're going to show up every night."
Philadelphia wins 47-22 and takes third place in the East behind leaders Milwaukee (50-20) and Boston (49-22).
---
Also Read: NBA: Russell Westbrook has signed with the Clippers
---
Boston continued its recovery with a 126-112 road win over the Portland Trail Blazers.
Jayson Tatum led the Celtics with 34 points, while Jaylen Brown had 27.
Damian Lillard scored 41 points in Portland's loss.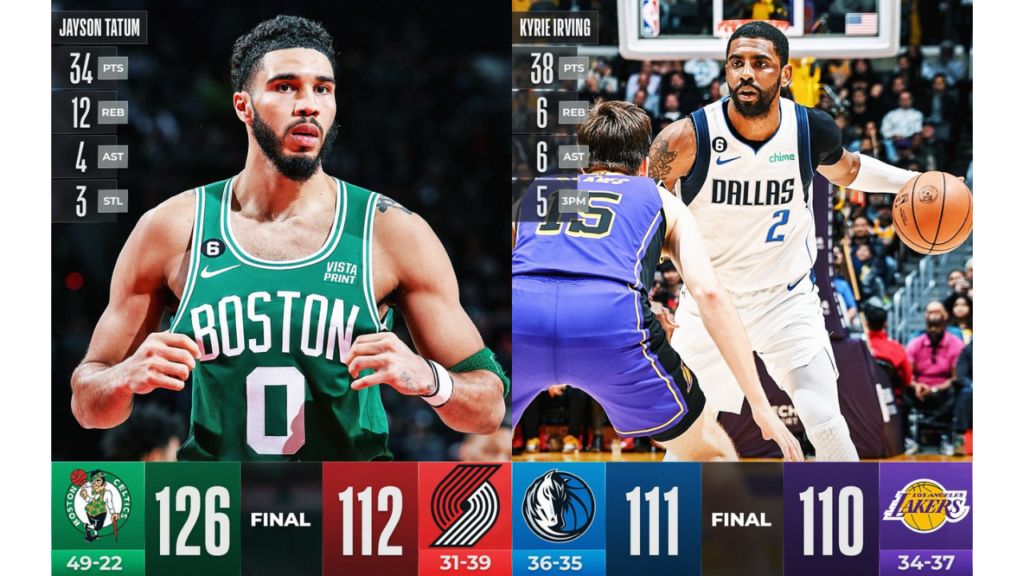 Elsewhere on Friday, Maxi Kleber hit a 27-foot buzzer-beater in the Dallas Mavericks' thrilling111-110playoffwinover the Los Angeles Lakers.
Kyrie Irving scored 38 points – and provided Kleber with the final assist – to lead the Mavericks to a thrilling victory.
---
---
Irving's score included 13 points in the fourth quarter as the Mavericks overturned a late five-point gap to win.
The loss dropped the Lakers to 10th in the Western Conference with a 34-37 record. Meanwhile, Dallas dropped to sixth.
Elsewhere on Friday, Golden State's poor road performance continued with a 127-119 loss to Atlanta, with Trae Young leading the Falcons with 25 points.
The defending NBA champions lost their 10th straight road game because the Warriors lacked the defensive presence of suspended Draymond Green.
The Warriors are now 36-35 overall and sit in sixth place in the crowded Western Conference standings.
"We're proud of the efforts of the guys, we had chances and a few shots in the last few minutes but we just couldn't progress," Warriors coach Steve Kerr said after the match defeat. These guys are fighting. I believe in them, I believe something good is going to happen to this group. We just have to keep fighting and keep going, "Kerr added, calling the Warriors' problems down the road a psychological statement.
"It's not mental," Kerr said. "We played well… but it's hard to win on the road in this league. We just couldn't do it."
In Chicago, DeMar DeRozan exploded with 49 points as the Bulls went 139-131 against the Minnesota Timberwolves.
---
---
The Timberwolf's loss was made worse by an injury to star Anthony Edwards, who was screaming in pain after landing awkwardly on a right foot.
Edwards left the game and did not return until he appeared on the bench wearing protective boots.
---
Read all the Latest News, Cricket News, Motor Sports News, Indian Sports News and Basketball News here. Follow us on Facebook, Twitter and Instagram.
---