If you've grown up in this generation, chances are that you've at least once stumbled upon the name Jhulan Nishit Goswami. Fastest bowler in the women's circuit at the peak of her career, Goswami now sits atop the leading wicket-takers' list in ODI history. Yes, an Indian pacer.
From being a ball girl in the '97 World Cup final to overtaking her idol Cathryn Fitzpatrick, its been glorious career spanning over 15 years at the highest level. Smitten by the cricket bug, the lanky teenager travelled two hours in a crowded local for practice in Kolkata before catching up with studies back in her hometown Chakdaha, thrice a week. Her tall frame convinced her coach that she's make a fearsome pacer and, once the parents were roped in, there's been no looking back ever since.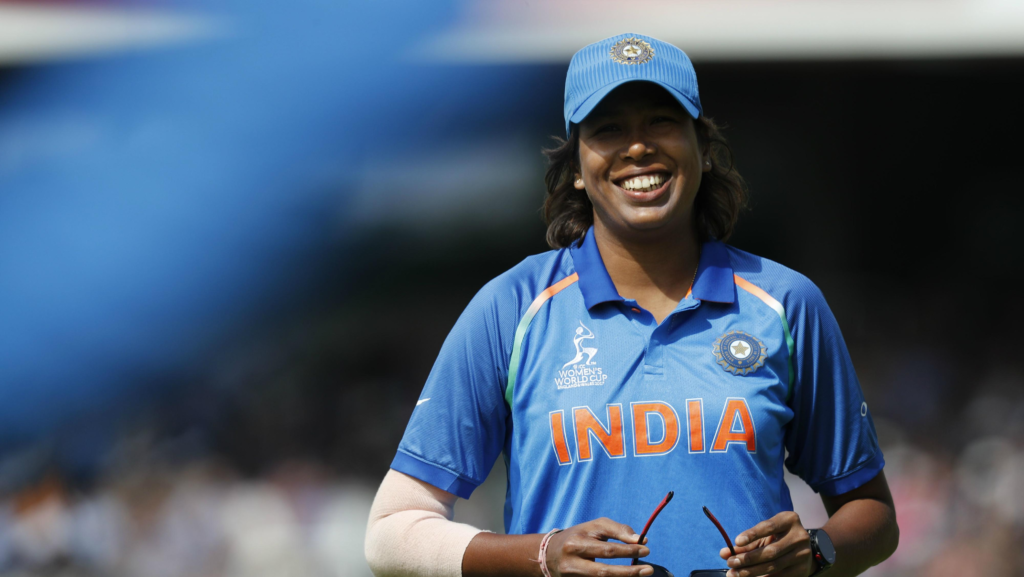 Having started off a pure bowler, Goswami slowly but steadily earned the reputation of India's leading allrounder with some handy contributions with the bat lower down the order. Along with Mithali Raj, Goswami put together a world record seventh-wicket partnership worth 157 against the hosts at Taunton in 2002. Four years down the line, her career-best 10-wicket haul at the same venue propelled India to a historic Test series win on foreign soil.
Goswami bagged the ICC Women's Cricketer of the Year award in 2007 and captaincy came calling soon after, though she has enjoyed moderate success rate. She had another feather added to her cap when the Government of India conferred her with the prestigious Arjuna Award in 2010, and the Padma Shri two years later.
Her aggression comes to the fore only on field. Sledging isn't her idea of fierceness. An unwavering line and length remain the most potent weapon in her repertoire. Those who have seen her from close quarters vouch for the fact that her dedication towards the game, work ethic and willingness to learn is second to none.
Career
Goswami is the highest wicket taker in Women's One Day International cricket. In February 2018, against South Africa, she became the first bowler to take 200 wickets in WODIs. She achieved this by taking the wicket of South Africa opener Laura Wolvaardt during the second one-day game of the three-match series at Kimberley.In April 2018, an Indian postage stamp was issued in her honour. In March 2022, in the 2022 Women's Cricket World Cup, Goswami became the first bowler to take 250 wickets in WODI cricket.
She has 44 Test wickets in her name in 12 matches. Overall she has 353 international wickets in 282 games and has scored 1924 runs with three 50s. She is the highest wicket taker in WODIs going past Australian Cathryn Fitzpatrick record of 180 wickets. She achieved the feat during the Women's Quadrangular Series in South Africa.
On 7 February 2018 Jhulan became the first woman cricketer to reach 200 wickets in one day cricket. She had 200 wickets in 166 matches at an average of 21.76 with two 5 wickets and 4 four wickets hauls. In ODIs she had 995 runs in 166 matches. In 2011 where India failed to win, she took 6 for 31 against New Zealand. She also has 56 wickets in 68 20–20 Internationals.
Goswami was part of the Indian team to reach the final of the 2017 Women's Cricket World Cup where the team lost to England by nine runs.
In August 2018, Goswami announced her retirement from WT20Is. She will be retiring from international cricket after India's tour of England .
All we can say is Thank you to the legendary fast bowler for her countless and unforgettable moments on the field.
Also Read:
https://thekheltimes.com/the-legends-league-cricket/

: Jhulan Goswami : The Chakda Xpress