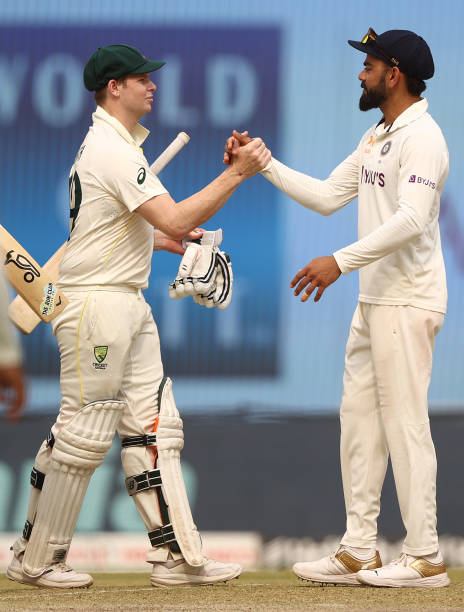 India qualified for the finals of the World Test Championship, as New Zealand beat Sri Lanka in the last ball thriller and the 4th test ended in a draw. India also won BGT by 2-1.
India will be playing in the finals for the 2nd consecutive time. Last time , India were runner ups and New Zealand were the champions.
Indian fans are praising Kane Williamson due to his terrific knock against Sri Lanka and making his team win in the last ball of the match. This kind of last ball thriller happens very rarely in test matches. Due to this, the hope of playing the WTC finals of Sri Lanka was dashed.
India wins the BGT
The 4th and the last test got draw. By this India wins the Border Gavaskar trophy by 2-1 and qualifies for the WTC final.
The Ahmedabad test was unexpected as everyone were expecting that India will prepare rank turners. But this kind of pitches and matches which lasts for 5 days and ends in draw , happens very rare in India.
Kohli and Gill's century helps India to draw the test
The long wait of Virat Kohli's century in test cricket comes to end, as he hits 186 runs in the last test match against Australia of Border Gavaskar Trophy.
Also the red hot form of Shubman Gill contiunes as he hits another century .
What were the key moments to watch in this BGT?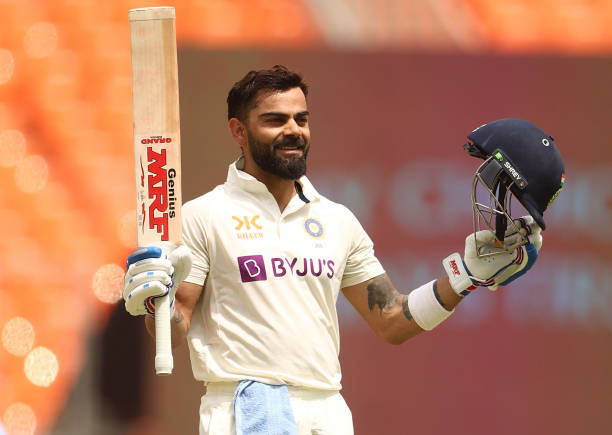 Here are some key moments that happened in this India Vs Australia test series:
1st Test:
Jadeja showing his all-round performance after his comeback.
Rohit Sharma hitting a century on a track where most of the batters were struggling to score.
Todd Murphy takes a 7 wicket haul on his debut.
India winning the test in 3 days.
2nd Test:
Usman Khawaja and Peter Handscomb scores half centuries.
Nathan Lyon took five wickets haul.
Partnership between Axar and Ashwin saves India.
Australia collapses for 113 in the second innings.
Jadeja took 7 wicket haul.
India wins the test in 3 days.
3rd Test:
India collapses for 109 in 1st innings. Kuhnemann takes five wicket haul.
Usman Khawaja again scores half century , helping Australia to take 1st innings lead.
Pujara plays a fighting knock of 60 runs in second innings.
Nathan Lyon takes 8 wicket haul.
Australia wins the test in 3 days.
4th test: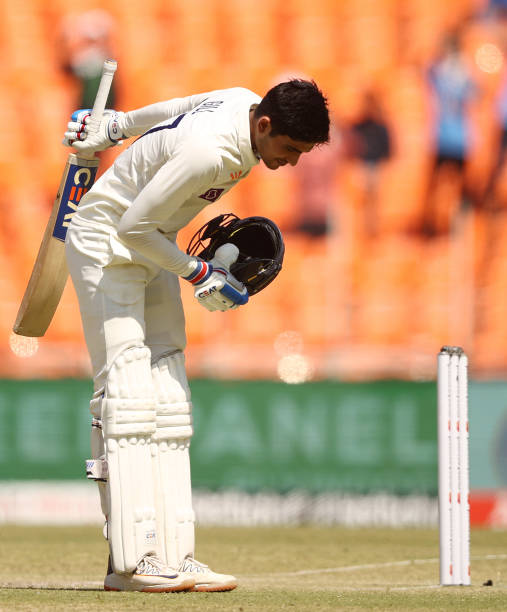 Usman Khawaja and Cameron Green score centuries in the first innings.
Australia puts a huge total of 480.
Ravi Ashwin takes 6 wicket haul on a pitch when there was no help for spinners.
Shubman Gill continues his form, scores century in the first inning.
A long wait of Virat Kohli's century in test cricket comes to end after his brilliant 180 runs knock in the 4th and final test.
Surprisingly 4th test ends in draw.
India qualifies for the WTC final.