With middle-order batter Shreyas Iyer joining the Indian Test squad ahead of the second Border-Gavaskar Trophy match against Australia, set to be held from Friday at the Arun Jaitley Stadium, there have been talks around him taking his side in the playing eleven.
India head coach Rahul Dravid stated in the press conference that Iyer can walk into the side if his body is ready to take the load of five days of playing a Test match. Iyer was sidelined for almost a month due to a back injury ruling him out of India's ODI series against New Zealand in January 2023.
His last appearance for India came in the ODI series against Sri Lanka, which happened before the 50-over series against New Zealand was to commence. Iyer was also named in the Test squad for the ongoing Border-Gavaskar Trophy series against Australia.
But he didn't recover in time to join the squad for the first Test in Nagpur, which India won by an innings and 132 runs. In his absence, Suryakumar Yadav was handed a Test debut, but could only make eight with the bat.
"You are always glad to have someone back from the injury. We do not like losing people to injury and it is not nice for us as a team, as well as it is not nice for the individual too. I am glad that he's back and fit. We will take a call after a couple of days of training. He had a long session today; he's done some training as well."
"We will assess it tomorrow as well when he comes in for a light hit and see how he feels in the evening. But if he's ready to go and take the load of a five-day Test match, his performance without a doubt means he will walk straight into the side," he said.
In that match in Nagpur, captain Rohit Sharma led from the front with the bat, making a magnificent 120 on a slow pitch, followed by Ravindra Jadeja, Axar Patel and Ravichandran Ashwin chipping in all-round performances. That India were able to grab the key moments with both hands was an aspect which pleased Dravid the most.
"All round, that Test match was a really good Test match for us. Rohit scoring a hundred and playing the way he did was absolutely brilliant. That really set the platform for Jadeja and Axar to really sort of seal that game for us. But all through, just to be able to restrict Australia to 177 after we lost the toss and they got the opportunity to bat first was I think a big credit to the bowlers."
---
Also Read: Women's T20 World Cup: Meg Lannings steers Australia to 8-wicket win over Bangladesh
---
"Sometimes in the third and fourth innings, things can happen quite quickly in India. But it's a lot of hard work to get to that point. Sometimes you have to play really hard and play tough cricket. That's what we really did till that point. Even in the first innings, we didn't concede a lot of runs and kept the pressure on. When we got the wickets, the spinners were very well able to squeeze them."
"With the batting, we showed discipline, but were kept under pressure at 160/5. But Rohit was the glue who held whole innings together, which is what you need in games like this. You need that one batsman who can cash in and make a big one. Probably, that was the difference, like we had the batters who went really deep and got that hundred for us."
India's lower-middle order again showed their ability to bail the side out of tough situations in Nagpur, as Jadeja made 70, while Patel slammed his career-best score of 84 and Mohammed Shami chipped in with an entertaining cameo of 37. The trio's efforts meant India were able to post 400 in the first innings and get a sizeable lead of 233, which was enough to bowl out Australia for just 91 in second innings.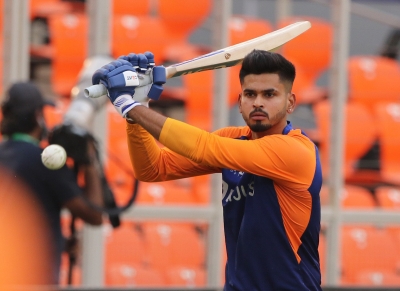 "I thought we prepared really well for this particular Test match. We were very lucky to get a week in Nagpur before the Test series started, which was a very good week for us. We had five sessions, which were of very good quality and had a lot of specific work. All boys felt that they came into the series and the match with very good prep and had volumes behind them with both bat and ball, which certainly helps."
"In slightly different conditions, you need to play slightly differently. On wickets like that, you need to have the balance between defence and putting the pressure back on the bowler. If you can't put the pressure back on the bowler, you can't really break in and then lose two-three quick wickets. Having that quality makes a really big difference and which is exactly what Rohit did."
---
Also Read: Women's T20 World Cup: Meg Lanning hails returning 'game-changer' Wareham
---
"He attacked and then soaked in the pressure for some time. But whenever a chance came, Rohit was able to put the pressure back on the bowler, which I think Axar and Jadeja did really well in that partnership. So, it's a balance and one can't say that I will bat in that way, as one has to recognise that putting pressure back on the bowlers is quite an important skill," concluded Dravid.