On the third day of the ICC U19 Women's T20 World Cup 2023, South Africa's Madison Landsman scored a stunning and game-changing hat-trick to cement her place in history.
At what had been a close match in Benoni, the leg-spinning all-rounder stepped up to bowl the 15th over of the second innings against Scotland with the run rate increasing but the chase still in play.
South Africa's First Win in T20 World Cup
The 18-year-old South African put her team on the winning track. Scots could only manage to score 60 runs with eight wickets down. This is the host nation's first win in the tournament.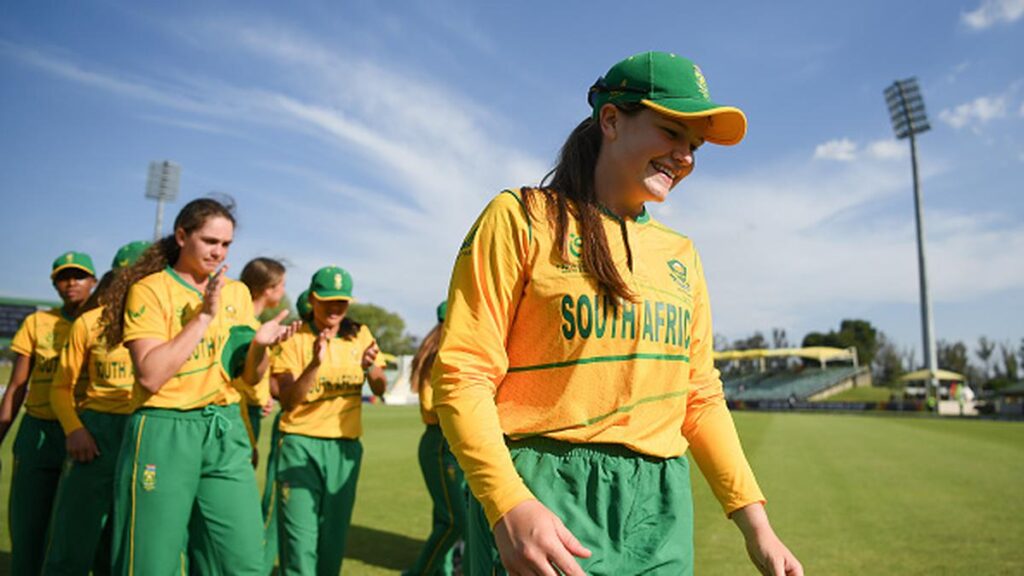 Maryam Faisal was lured into a big shot by a flighted delivery with the second ball of the over, but she was fooled in the air and a top edge looped up to give keeper Karabo Meso a comfortable catch.
The next delivery enticed Niamh Muir into a drive, and she spooned the ball into the covers, where skipper Oluhle Siyo fumbled but held on to the catch at the second attempt.
The Hat-trick Ball
Landsman came up for the hat-trick ball with a chance to create history as anticipation grew and the field drew closer. Orla Montgomery chose a terrible shot by going for the huge heave and absolutely missing the ball, which clanged into off-stump, as the spinner gave it plenty of flight.
The hat-trick moment was a major cause for celebration, but it also had a significant effect on the outcome of the match and South Africa's chances of advancing to the next stage of the T20 World Cup.
With UAE yet to play in their last Group D match, the win puts the Proteas in a fantastic position to advance to the next round after they suffered a devastating loss to India in their opening match.