An aggressive approach inspired by England's senior team helped fuel the tense final day in Australia.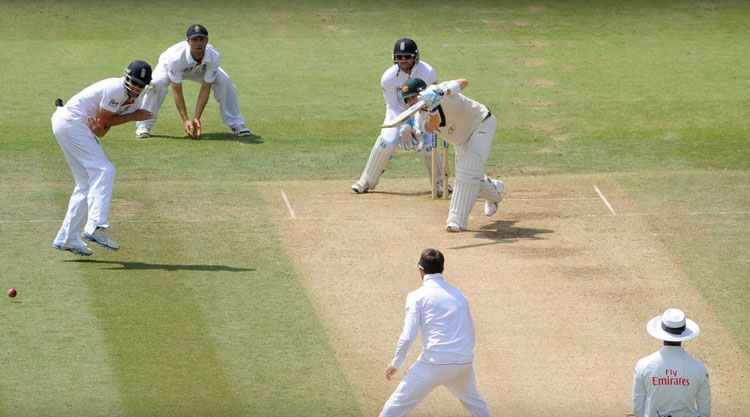 After achieving their first Youth Test victory in Australia since 2003, England men's Under-19s starter Ben McKinney stated Ben Stokes' seniors inspired his team.
England won by 24 runs on a tense final day in Brisbane after Australia were bowled out for 276 after being 142 for four overnight, chasing 301, with Hampshire seamer Dominic Kelly taking 5 for 69.
Kelly's wickets included the vital dismissal of Australia's top-scorer Liam Blackford, who had cut the lead to 34 before being out for 106. McKinney claimed the catch that exposed the tail.
"We got ahead of the game and took a nice initiative," McKinney stated after the game. "We took a few chances, but we were certain we could beat them. We were fairly confident, and then we finished strong on the final day."
Despite the final-day intensity, England enjoyed the upper hand for the whole game. They built an excellent 46-run first-innings advantage thanks to half-centuries from Harry Singh and Matthew Hurst, a four-wicket haul from Bertie Foreman, and then carried on at five runs per over to set Australia's goal of 301.
McKinney, England's white-ball captain, set the tone at the top of the order with 70 off 45 balls, while Foreman's unbeaten 58 off 59 balls at No.10 helped improve the total from a precarious 172 for 8 to a respectable 254 all out.
"It was fairly difficult at first, but the boys did well in the middle and pushed hard for a solid score," McKinney said. "The only score exceeding 300 in the match came in the first innings. Then we bowled them out in less than a day, giving us much control. We were pretty aggressive in our approach. We had decent fields and a different technique than they intended to pursue.
"We'll follow in the footsteps of the England Men's Senior Team," he continued. "We've previously established the skill level, but this technique also aids your development because you're not overly concerned: you're simply focusing on your strengths. That is the most effective strategy. The men's U19s last triumphed in Australia in 2003; perhaps this attitude is the difference. I believe our aggressive attitude contributed significantly to our victory in this Test."
England and Australia will meet again in Brisbane next week for the second Test, followed by three ODIs and a T20I. McKinney said the experience was already proving helpful ahead of a home summer in 2023 when he hopes to break into Durham's first team.
"It's been fantastic," he said. "The primary goal was to win every game; the next match is the next significant challenge.
"It's my first time in Australia, and it's a fantastic location. However, the tour is all about winning. That was evident in our reaction as the final wicket fell. However, when we play this way, it also helps us socialise and bond as a team.
"The primary thing I've learnt to deal with is the amount of time you're away from home," he continued. "I've never been gone for 35 days. That is the most difficult aspect. You must learn when to turn it on and when to turn it off. While you must concentrate on your game, you must also know when and how to stand back. It's about maintaining your confidence, which all the boys have done so far."
England's most recent Youth Test triumph over Australia featured five future international players, including Ravi Bopara, Samit Patel, Luke Wright, Liam Plunkett, and Tim Bresnan, who overcame their Under-19 counterparts by 14 runs in Adelaide.