The decision by Bismah Maroof to step down was taken after Pakistan won only one game in the 2023 Women's T20 World Cup.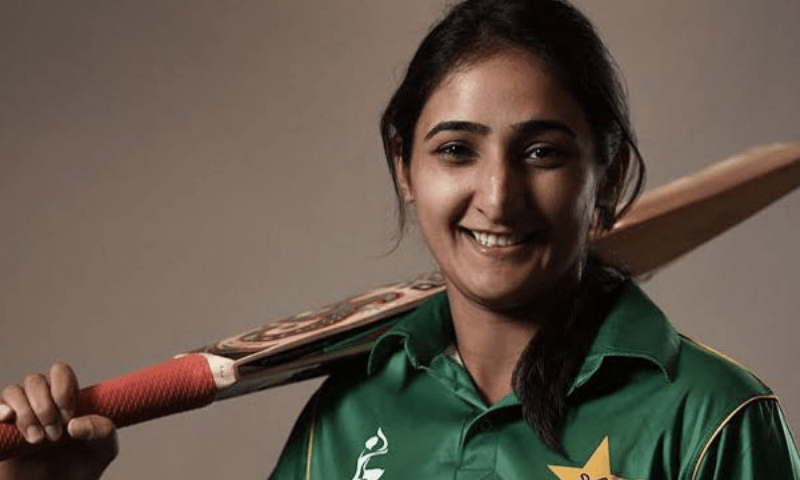 Bismah Maroof resigned as Pakistan captain following the team's group-stage elimination from the Women's T20 World Cup in South Africa in February.
The PCB chairman, Najam Sethi, announced on Twitter on Tuesday night and stated that Maroof would remain available for selection as a player.
"It has been an honour to captain my country, and I feel privileged to have led an excellent and hardworking group of cricketers," Maroof, 31, said in a PCB statement. "It has been one fantastic voyage, full of highs and lows, but I will always be thankful to the Almighty for offering me this opportunity.
"With the new ICC Women's Championship cycle in its early stages and the 2024 T20 World Cup less than a year away, I believe it is appropriate for me to step down and assist in ensuring a smooth transition. I look forward to continuing to play and contributing to the squad."
Maroof led Pakistan in 64 T20Is (27 wins) and 34 ODIs (16 wins); however, they only won one game in the previous two Women's T20 World Cups, in 2020 and 2023.
Maroof replaced Sana Mir as T20I captain in 2016 after the PCB split the leadership, with Mir retained as ODI captain. Mir was replaced as captain in both T20Is and ODIs the following year. Maroof took maternity leave in April 2021 and took a year out from cricket, during which Javeria Khan led the side. She returned in May 2022 and reclaimed command.
"I applaud and appreciate Bismah Maroof for her outstanding leadership of the national women's team," Sethi remarked. "Bismah has inspired millions of girls and is a catalyst for a positive change. Her enormous devotion and hard work proved that women might continue to follow their passions and aspirations.
"She has always placed her country first, as evidenced by her offer to assist in smoothing the leadership transfer ahead of an exciting and jam-packed season. I am confident that her presence in the Pakistan dressing room will continue to inspire our young cricketers and will continue to serve Pakistan with honour and proudly, as she has done since she was a youngster."