The New Zealand batter Ish Sodhi was on 17 when he was caught backing up early by Hasan Mahmud, but he was quickly offered a second life.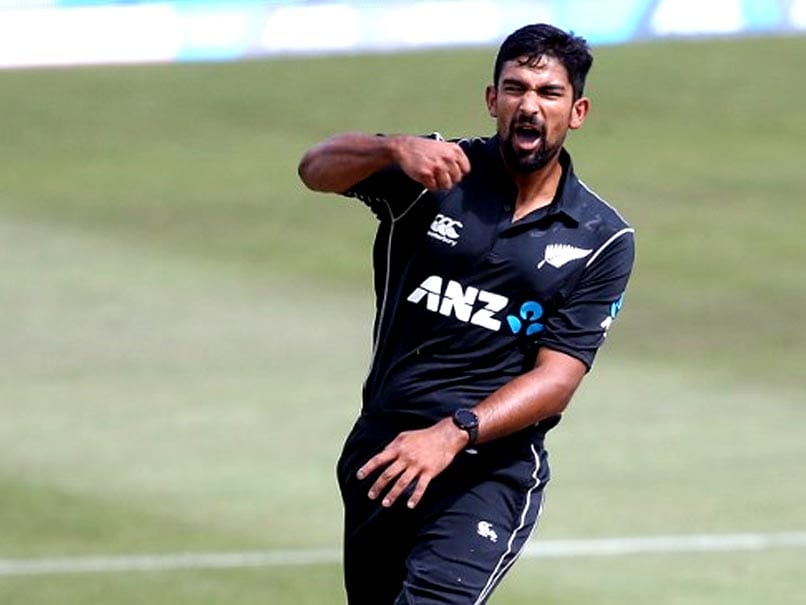 Bangladesh captain Litton Das recalled batter Ish Sodhi after quick bowler Hasan Mahmud ran out New Zealand batsman when he left the wicket early at the non-striker's end.
It was the first time a Bangladesh cricketer attempted one of the most contentious dismissal methods. At the post-match press conference, senior Bangladesh hitter Tamim Iqbal remarked about the situation and looked to be against bringing back batters who had been dismayed. When Sodhi was summoned back, he was on 17 off 26 balls. Following the respite, he scored 18 points on 13 attempts, including two sixes.
In the 46th over, Mahmud broke the wicket in his bowling stride as Sodhi backed up prematurely. The bowler made an appeal to umpire Marais Erasmus, who immediately turned to the TV umpire. Replays revealed that Sodhi was outside his crease when Mahmud yanked the bails.
Also Read: https://thekheltimes.com/essex-play-down-alastair-cook-retirement-talk/
Sodhi smiled as he walked away, but as he approached the boundary rope, Bangladesh captain Litton notified the umpire that he wished to call Sodhi back. Sodhi returned to the centre after learning of the gesture and hugged Mahmud.
Litton's ruling may come as a surprise given that the MCC decriminalised the run-out at the non-striker's end last year. To reduce some of the stigma associated with such dismissals, the MCC changed the wording of this dismissal from Law 41 (Unfair play) to Law 38 (Run out) in March 2022.
"The bowler is always painted as the villain, but it is a legitimate way of dismissing someone, and it is the non-striker who is stealing the ground," MCC Laws Manager Fraser Stewart told the Times at the time. "It's legal, it's a run-out, and it should live in the run-out section of the laws."
New Zealand ended with a total of 254 in 49.2 overs.